MULTI PACKAGES
We Offer your varieties  program like Komodo, Flores packages and combination packages
REASONABLE PRICE
We are offer you reasonable price as our standard services and facilities
QUICK RESPONSE
We do live chatting, WhatsApp, Email, Phone for fast respond please check it out our contact!!!
WELCOME TO FLORES PRISTINE TOUR
Enjoy the Privilege of Having Comfortable Journey
With Flores Pristine Tour & Travel
SATISFACTION | TRUST | POSITIVITY | CONVICTION | LOYALTY | COMMITMENT | FEELING | EXPERIENCE
Flores Pristine Tour & Trave is local  tour operator which is based in West Flores  Regency-Indonesia. We have spent most of our life 7 years as field legal tour guided Bali and East Nusa Tenggara Province and we knew client needs. Here we are Flores Pristine team stand on own and first hand company with high quality, professionalism, experienced and knowledgeable local tour guide who could speak any languages, English and Spanish ready to serve you to explore pristine destination of Flores Island and Komodo National Park.
Flores Pristine Tour mastery of explore pristine culture of nature, countryside, heritage site, historical and archeological, Wae Rebo Word's Heritages Site, Kelimutu Three Color Lakes, and mount hiking in Flores Island and Komodo National Park. In real action, our company is purpose-driven. It means that to achieve or to do something for local people and maintenance social relationship. Moreover, Flores Pristine brings positive benefit to local community where our customer visited. We have motto " the goal our company is to have customer service is not just the best, but legendary".   Please do not be hesitated to contact us anytime for more information.
Tour Packages
---
Special Packages Komodo Flores Tours, Please check other packages in our menu website

Flores Transport Charter
---
Make your trip be easy with our transport
SUZUKI ERTIGA
PRICE : By Email/Whatsapp
CAPACITY : 5 passengers with full air conditioner
INCLUDE : car + English speaking driver + petrol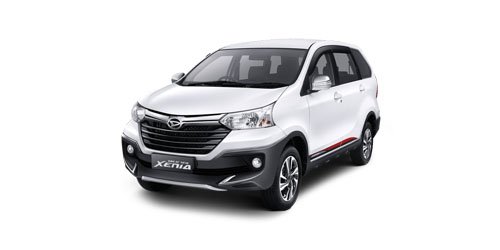 DAIHATSU XENIA
PRICE : By Email/Whatsapp
CAPACITY : 5 passengers with full air conditioner
INCLUDE : car + English speaking driver + petrol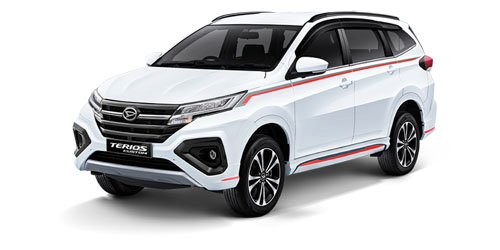 DAIHATSU TERIOS
PRICE : By Email/Whatsapp
CAPACITY : 5 passengers with full air conditioner
INCLUDE : car + English speaking driver+ petrol
TOYOTA AVANZA
PRICE : By Email/Whatsapp
CAPACITY : 5 passengers with full air conditioner
INCLUDE : car + English speaking driver + petrol
SUZUKI APV
PRICE : By Email/Whatsapp
CAPACITY : 7 passengers with full air conditioner
INCLUDE : car + English speaking driver+ petrol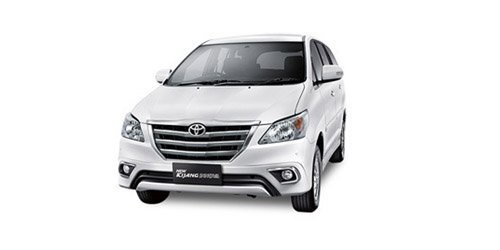 KIJANG INNOVA
PRICE : By Email/Whatsapp
CAPACITY : 6 passengers with full air conditioner
INCLUDE : car + English speaking driver + petrol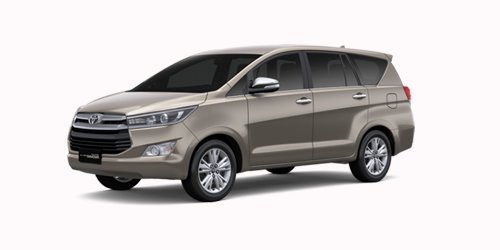 INNOVA REBORN
PRICE : By Email/Whatsapp
CAPACITY : 6 passengers with full air conditioner
INCLUDE : car + English speaking driver+ petrol
ALL NEW FURTUNER
PRICE : By Email/Whatsapp
CAPACITY : 5 passengers with full air conditioner
INCLUDE : car + English speaking driver+ petrol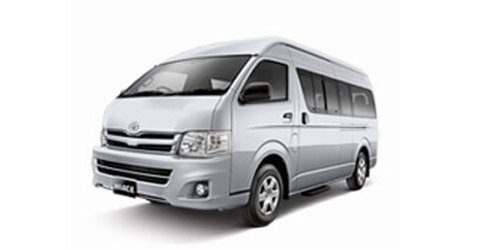 TOYOTA HIACE
PRICE : By Email/Whatsapp
CAPACITY : 14 passengers with full air conditioner
INCLUDE : car + English speaking driver + petrol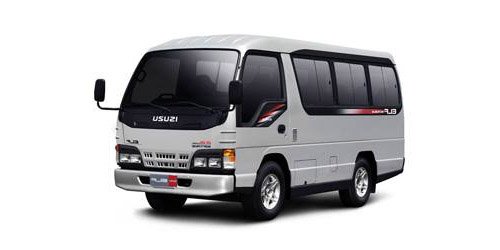 ISUZU ELF 14 SEATS
PRICE : By Email/Whatsapp
CAPACITY : 14 passengers with full air conditioner
INCLUDE : car + English speaking driver + petrol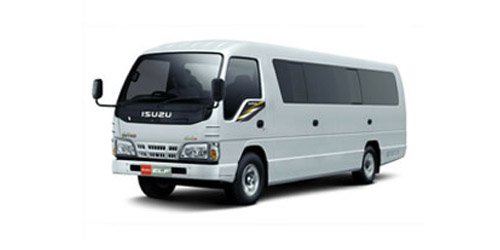 ISUZU ELF 17 SEATS
PRICE : By email/whatsapp
CAPACITY : 17 passengers with full air conditioner
INCLUDE : car + English speaking driver + petrol
BUS
PRICE : By email/whatsapp
CAPACITY : 28-30 passengers with full air conditioner
INCLUDE : car + English speaking driver + petrol